Download a free apartment search checklist pdf document that you can easily print off and take with you when touring apartment complexes. This tool will greatly aid you in your apartment search by reminding you what questions you should be asking and what information you need to gather to compare one residence to another. Click the link below to download the list for free: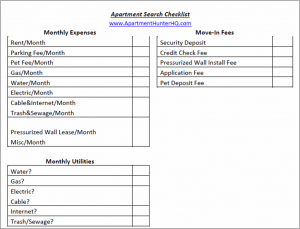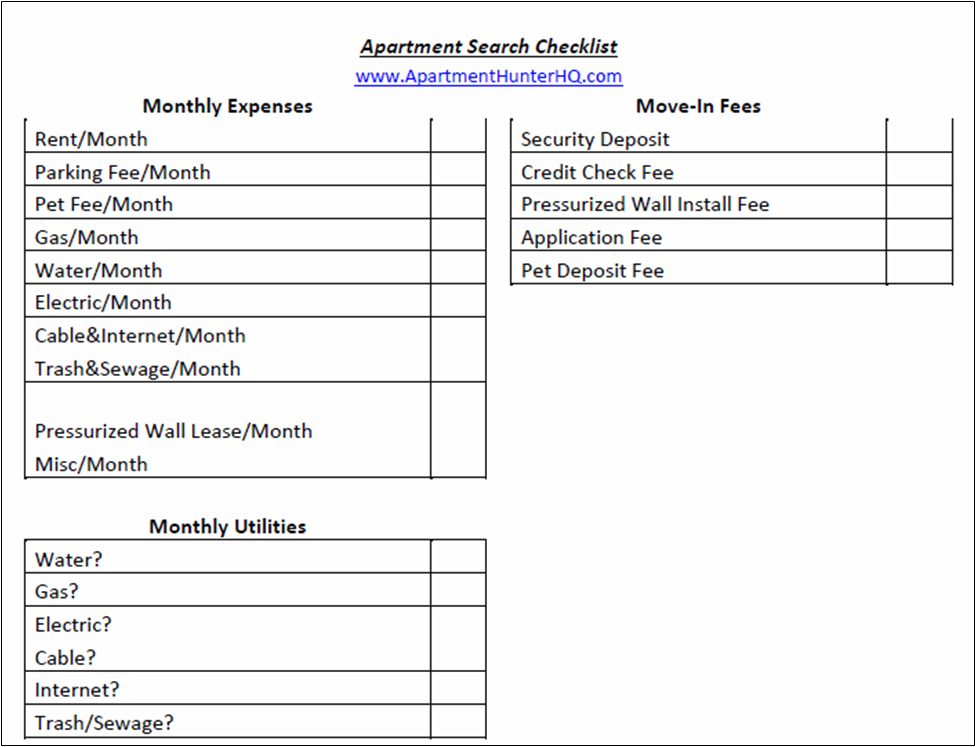 Please note that the text file is in a PDF format, so you will need Adobe PDF Reader to view it and print it. You can get the reader for free at Adobe.com.
This checklist is meant to be used on only one apartment at a time. If you would like to compare multiple apartments at once, join our free email list and you'll receive a link to download the Apartment Search Spreadsheet that gives each apartment a "score" to help you determine which is best.