Five Easy Steps on How to Choose the Right Apartment for You!
Choosing a place to live is not like choosing food that you'll consume only once and can spit out when you don't like the taste of it. It's far more complicated than that because you'll be choosing a place to live where everything should be according to exactly how you want and need it to be. Especially with apartments, since you sign a contract with the landlord, you're tied with that apartment for the whole duration of the lease (learn about when it's ok to break the lease). You wouldn't want having a year-long burden for choosing the wrong apartment, so you better read these suggestions on how to choose the perfect apartment for you.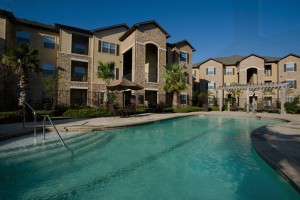 Step One: THINK – What are you looking for in an apartment?
Before you begin searching for a new apartment you need to ask yourself a question: what are you looking for in an apartment? You need to know exactly what you want and need in every aspect of an apartment—its location, size, price, utilities, facilities, rules, safety, insurance, amenities, the lease and its length, and the landlord as well. All of the factors you have probably thought about, and many more than you HAVEN'T thought about (which are listed out for you already in the Apartment Search Spreadsheet.
For example, when I was looking for an apartment when I lived in Michigan I was visiting an apartment when the manager asked what I was looking for. I realized then that I didn't know – I thought I did but after looking through that particular apartment I realized one thing I had to have was a private entrance way – no interior hallways for me. Knowing that this was truly important to me greatly helped my apartment search and I was quickly and easily able to narrow down the list of potential living spaces. A few other things to think about:
Location and size should be according to what you need, considering the place of your work or studies, and if it's a considerable distance from important places such as the grocery, hospital, school, family, etc.
Price is of course according to how much you can and are willing to pay for an apartment each month including pet fees. There are two major types of fees to keep in mind: money needed at the outset for security deposit, cable installation, etc. and monthly occurring expenses such as rent, utility bills, etc. Again, these are all listed in our apartment hunting spreadsheet.
For features and facilities, you'll have to know what you need from having a parking lot, the number of rooms, and everything that is important for you to have in your living area.
Rules would be according to how you live and do things inside the apartment. Know everything from the basic to the most complicated, even about smoking rules and their policy with pets.
Safety is to be assured by checking exits, windows, electrical wirings, ceilings, and the environment and neighborhood of an apartment. It is also a good thing to have  renter's insurance to assure your security and liability coverage in the apartment for damages from disasters and accidents.
Amenities would be about the additional things you want in your apartment, like pools or a furnished living space.
The lease contains conditions inside the house from your responsibilities in every facility, rules and regulations, and length of your stay in the apartment. In this case, you have to make sure that you understand every detail in the lease and to clear this with the landlord. After doing so, determine if you think the lease is reasonable for you because that is where your stay in that apartment will rely upon.
Since the landlord is the person you'll trust about the apartment and rely on during your whole stay in the apartment, it's important to know if he/she is a trustworthy and responsible landlord.
There are many more aspects of an apartment to be assessed, but these are the important ones. You might think it's easy to choose, but it's the hardest thing to bear when you pick the wrong apartment just because you failed to determine what you really wanted and needed before choosing. Have your preferences in these aspects listed and you will have an easier time browsing on references and resources to find the right apartment for you.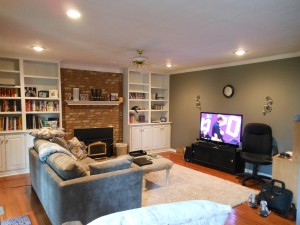 Step Two: Search
Speaking of searching resources, the next thing you'll have to do is to scan through apartment listings. There are numerous ways to search for a new apartment. Walking around in the neighborhood can be easy, but it would take a lot of time before you found a good apartment if you don't have research in hand. Newspapers can be good as well, but at times may not include as much useful or up-to-date information. If you're too busy or really unfamiliar with searching for the right apartment for you, there are property management companies that will give you a list of apartments for around $50. Or you may have an apartment finder which will also give you a list of apartments according to your preferred location and other aspects for a certain amount.
Online rental listings might be a better option since it is more used by landlords to advertise their apartments, hence may give you more options of good apartments. Aside from that, it is a convenient way of searching since you'll be doing only a few clicks. It provides more detailed information, pictures, and even maps of apartments that help you save time and have more chances of getting choices of apartments that are right for you, according to your list of preferences in the first step. When you're done searching these resources, keep a file of news ads and information of your top apartment choices.
During this phase on looking at apartments online or in ads will allow you to begin completing the information tab in the apartment search spreadsheet. You may not be able to fill in all the information but you should be able to find enough info online in order to find your top five apartments to look at.
Step Three: Visit
We move on now to the actual step of personally visiting your top apartment choices. Setting an appointment visit might make things easier. As soon as you get to the apartment, carefully inspect every detail in it according to your list of preferences on apartments' various aspects which you made in the first step. There might be additional information on the apartment which you will have to take note. Use this visit to help fill in all the data required in the apartment search spreadsheet. The apartment rating system will still work but the comparisons to other apartments will be more accurate the more correct information is entered.
Step Four: Choose
After visiting your top apartment choices in your list, your fourth step is to narrow these choices down into around three choices or as few as you can. Do not be so pressured in choosing the right apartment. All you have to do is to inspect carefully and weigh your options properly. Have your preferences reviewed and get the feel of the features and various aspects of your top apartment choices to see which one of them fits your preferences the most. All the information that can be entered should be input into the spreadsheet. You can adjust the sliders to give each category its proper weight according to which factors are most important to you. The bubble chart will show each apartment's score versus their monthly cost. An apartment with all your desired features may be the most expensive, but maybe one with one less feature may be significantly cheaper. You still have to decide where you want to live but the apartment search spreadsheet is a tool which can help make your decision easier and more maybe even more obvious.
Step Five: Apply
Finally, when you've made up your mind about choosing the right apartment for you, you are now to fill out the application form of your chosen apartment. Establish your move-in date wherein you'll also be paying your deposit along with your first and last month's rent upon signing the lease. Always have a second option in mind in case there are no apartments available at your first choice. It's a good idea to apply as early on as possible, but other times you may be crunched for time and have no further choice.
Have these steps taken seriously and carefully from the first to the last one. Finding the perfect apartment is no easy task but by using the apartment search spreadsheet you can reduce the headache.
Return to read more Apartment Search Tips and Advice.